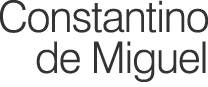 SPANISH VOICE TALENT
BILINGUAL JOURNALIST
Beyond experience and versatility, trust and credibility are paramount

VOICE TALENT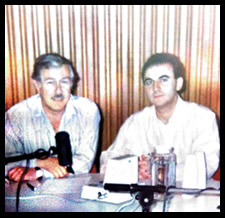 I'm a broadcasting professional with over 25 year experience in radio and television.
Spanish citizen in his late 40s I have worked as a journalist and voice talent for sound studios, international radios and TV stations in the Netherlands, France, Spain and Ecuador.
I set up my own studio 5 years ago following the highest industry standards and catering to global clients who demand recordings in universal Spanish suitable for the 24 countries that speak this international language.
I'm also an English speaker and can record in that language but with a slight accent. I'm fluent in French, Dutch, Italian and German. Not showing up really. This is the result of having worked in the media all over Europe. Languages are one of the main tools in my profession.
I'm not a reader, but a performer. I will give life, passion, emotion, or just credibility and
authenticity to your script. I can adapt my voice delivery to your requirements. So you can count on my versatility, however I would advice you to let me know what kind of presentation tone you expect and, if possible, provide an audio reference in English or any other language. If you wish to direct me, you certainly can. At my studio I have ISDN and Skype.
Please bear in mind that I'm located in Europe, so my mic is on during working hours on CET times.
REFERENCES


















BILINGUAL JOURNALIST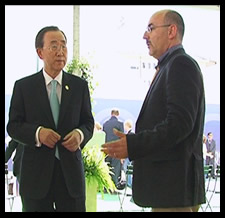 I started as a journalist at the age of 23. My debut in the 80s was already international as I became the youngest foreign reporter for Radio Nederland, Latin American Service, then I was hired as correspondent in Holland for Spanish News Agency EFE. I also wrote articles for Spanish newspapers and magazines.
Over the last 16 years I have just done television, first as a news writer, then as a producer and reporter. I have worked for EuroNews, European leading news channel. I'm currently correspondent of China Central Television, CCTV News (English network), covering news stories from France, Italy, Switzerland and Spain.
As an independent reporter I can research, shoot, edit and voice news stories, creating ready to broadcast news packages in English and Spanish thanks to a great equipment and an excellent TV crew.
I have done interviews with many world personalities like UN Secretary General Ban Ki Moon, former French minister, Dominique Strauss-Kahn, Mexican president Vicente Fox or EU Foreign Secretary, Javier Solana.
MEDIA TRAINER
I have coached executives and members of international organizations on how to address journalists' questions. With a real TV crew, I use a hands-on approach filming participants under simulated stressed situations. I conduct training sessions in Spanish, English or French.